Zanele Zungu who joined Southwood Financial Planning this month, has also been selected as a promising candidate of the FPI/INSETA Mentorship Programme 2022.
Zanele completed her postgraduate degree in Financial Planning through the University of Johannesburg in 2016.  She went on to work in asset management as a Performance & Risk Analyst in 2017 where she was responsible for performing portfolio analysis, producing financial risk reports, and supporting key decision makers in the business. She also chaired governance committee meetings in the Multi-asset, Equity and Hedge Fund space.

In 2021 Zanele decided to pursue her passion in holistic financial planning to educate, empower and enrich the lives of ordinary South Africans. Zanele is passionate about endorsing financial literacy and positively impacting lives through strategic financial planning, wealth creation and management.
We look forward to mentoring Zanele over the next 12 months as she pursues her accreditation to becoming a CERTIFIED FINANCIAL PLANNER ® professional.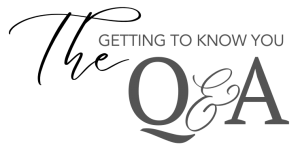 What gets you out of bed in the morning?
A deep knowing that I am positioned for purpose and for a will greater than my own.
What do you enjoy most about your job / Financial Planning?
I enjoy the prospect of positively impacting the trajectory of one's life through my sound financial planning and advice. I enjoy the reward of knowing that each day I help people live the lives they desire, reach the goals to which the aspire and create wealth for the generations that will succeed them.
What I get out of my job…
Contentment.
What is your life motto or quote to live by?
Through your darkest days, sharpest pain and greatest loss – always seek the lesson. All hardships provide opportunity for personal enrichment and elevation. Embrace the beauty and mystery of life.
What did you want to be when you were growing up?
A few things – earliest memory was a dentist because I love smiles. The older I got I wanted to be a lawyer – I love to see justice being served and order restored.
Are you an early bird or a night owl?
I've always been a night owl but early morning workouts have transformed me.
What three words would your loved ones use to describe you?
My favourite description of myself from others is ethereal then graceful and lastly sophisticated.
What's one hobby you would love to get into?
Playing a musical instrument.