The transition from childhood to adulthood can be a difficult one. Young people face challenges such as leaving their parental home, moving into the world of work and beginning to build a family. But for young people today the challenge is even more difficult because they must do all of this in the midst of a struggling economy.
The article below helps one put together a plan so that they may begin to save and make smart choices when it comes to their money!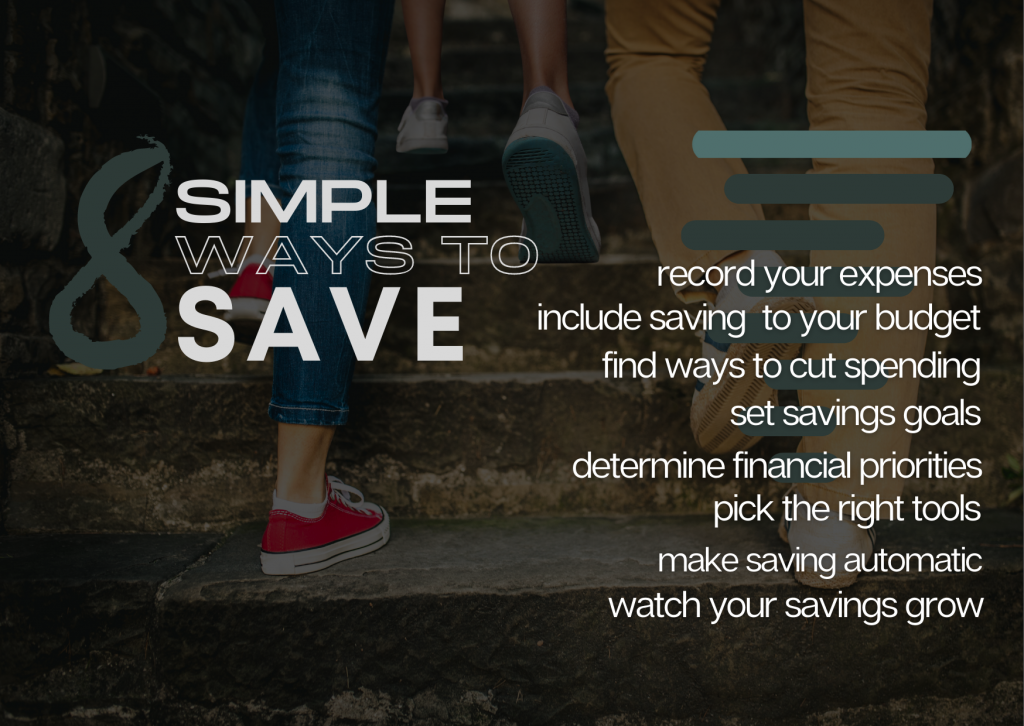 Sometimes the hardest thing about saving money is just getting started. This step-by-step guide can help you develop a simple and realistic strategy, so that you can save for all your short- and long-term goals.
1 Record your expenses
The first step to start saving money is figuring out how much you spend. Keep track of all your expenses – that means every coffee, grocery shop, dinner with friends as well as regular monthly bills. Record your expenses however is easiest for you – a pencil and paper, a simple spreadsheet or a free online spending tracker or app. Our Southwood Budget Calculator is available for download here:  https://www.southwood.co.za/budget-calculator-disclaimer.  Use your bank statements to make sure you've included everything.
2 Include saving in your budget
Now that you know what you spend in a month, you can begin to create a budget. Your budget should show what your expenses are relative to your income, so that you can plan your spending and limit overspending. Be sure to factor in expenses that occur regularly but not every month, such as servicing your car, license renewals, etc. Include a savings category in your budget and aim to save an amount that initially feels comfortable to you.
3 Find ways to cut spending
If you can't save as much as you'd like, it might be time to cut back on expenses. Identify nonessentials, such as entertainment and dining out, that you can spend less on. Look for ways to save on your fixed monthly expenses, such as your insurance or cell phone. 
4 Set savings goals
One of the best ways to save money is to set a goal. Start by thinking about what you might want to save for – both in the short term (one to three years) and the long term (five years plus). Then estimate how much money you'll need and how long it might take you to save it.  
Common short-term goals: Emergency fund (three months of living expenses), holidays and buying a car.
5 Determine your financial priorities
After your expenses and income, your goals are likely to have the biggest impact on how you allocate your savings. For example, if you know you're going to need to replace your car in the near future, you could start putting away money for one now. But be sure to remember long-term goals – it's important that planning for retirement doesn't take a back seat to shorter-term needs. Learning how to prioritise your savings goals can give you a clear idea of how to allocate your savings.
6 Pick the right tools
There are many savings and investment vehicles suitable for short- and long-term goals. And you don't have to pick just one.  Chat to us at Southwood about all of the options and have a plan put in place that is tailored to your particular needs.  For example:
Short-term goals:  If you need access to money quickly or are planning to access the funds within the next 24 months, consider investing this in a Money Market fund.

Long-term goals:  If you're saving for retirement or your child's education, consider: retirement annuity vehicles and tax-free savings accounts.
7 Make saving automatic
Set up debit orders that automatically deduct the monthly savings from your bank account each month. 
8 Watch your savings grow
Review your budget and check your progress every month. That will help you not only stick to your personal savings plan, but also identify and fix problems quickly. Understanding how to save money may even inspire you to find more ways to save and hit your goals faster.
Source to credit:  How to Start Saving Money: 8 Money Saving Tips (bankofamerica.com)